Working with Art, Archetypes, and  Spirit

Evolution
"All evolution in thought and conduct must at first appear as heresy and misconduct." – George Bernard Shaw
Aroha, a member of the Waitaha people of the South Island of New Zealand, is the subject of the one painting and eleven photographs in Evolution.
Aroha is a weaver, master gardener, Maori storyteller, waka (canoe) paddler, and mother of four children.
Click here to read the story of the Rebirth of Aroha Wainui by Judith Hoch.
Aroha's rebirth took place amidst a history of Maori oppression by the British. Aroha literally rediscovered herself when she took her birth name "Aroha" and dropped her "white" name, Allison, forced on her by grade school teachers.
So began her search for her wide ranging Pacific family. My photographs and paintings suggest some of the paths Aroha has traveled as her journey continues.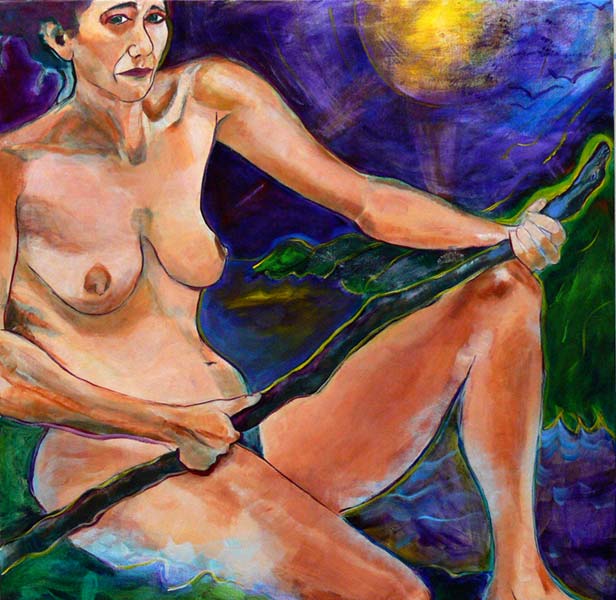 Mother of the World 
Acrylic on canvas, 40" x 40"
Copyright © 2018-2019 Judith Hoch